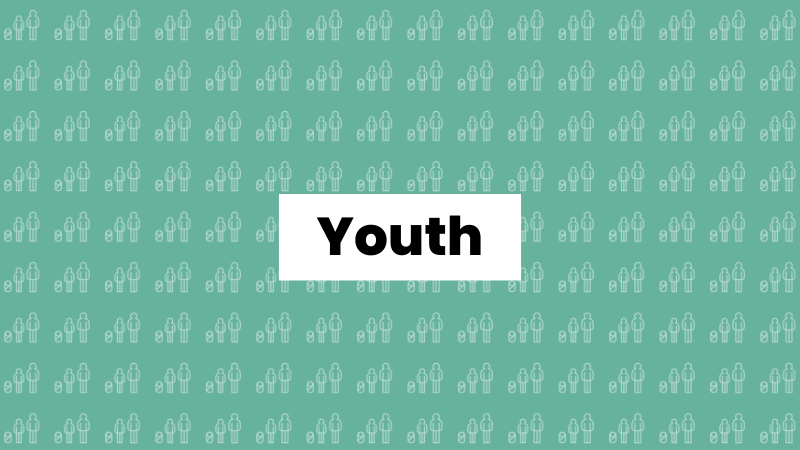 Today the world has more youth population than ever before: there are approximately 1.8 billion young people between the ages of 10 and 24, and the youth population is growing fastest in the poorest nations. This is a vastly diverse group of individuals.
Young People's Rights to Sexual and Reproductive Health
This new generation is the most educated and healthiest ever. Despite that 258 million children, adolescents and youth are out of school, and far too many young refugees are still being denied access to quality education. Many young people who enter the labor market end up underemployed, in vulnerable jobs or living in poverty despite working hard.
Strategic investments can allow young people to claim their rights —to education, health, development, and to live free from violence and discrimination. The gains delivered by education in childhood and adolescence – a once-in-a-lifetime opportunity – can never be replicated later in life.
Young people living in poverty have limited access to accurate information and opportunities and it makes them vulnerable to poor sexual and reproductive health and limited rights: One in three girls in developing countries is married before the age of 18, threatening her health, education and future prospects. Child marriage, usually results in early pregnancy, is linked to deaths from complications of pregnancy and childbirth, and married girls are more likely than married women to suffer violence and other abuse at the hands of their husbands. Up to half of sexual assaults are committed against girls below the age of 16. Adolescent boys are at risk, as well. Young people – both boys and girls – are disproportionately affected by HIV.
Young people often lack of access to family planning and contraception – to the means to decide freely whether, when or how often to become pregnant. Improved reproductive health and increased access to contraception information and services would offer some of the best hopes for removing the barriers that prevent young people from reaching their full potential and contributing fully to the communities in which they live.
With the right policies and investments, countries can realize a "demographic dividend," made possible by falling mortality and fertility rates. With a larger working population and fewer dependents, a country has a one-time opportunity for rapid economic growth and stability. To realize this dividend, investments are needed to build institutional capacity, strengthen human capital, pursue economic models that improve employment prospects, and promote inclusive governance and the enjoyment of human rights.
Read more:
Adolescent and young adult health (WHO 2021)
Rights and choices for all adolescents and youth: a UNFPA global strategy 2019
Making health services adolescent friendly (WHO, 2012)
SWOP 2014: The power of 1.8 billion – Adolescents, Youth and the Transformation
UNFPA: Adolescent sexual and reproductive health