Fertility research webinar 3.11.2021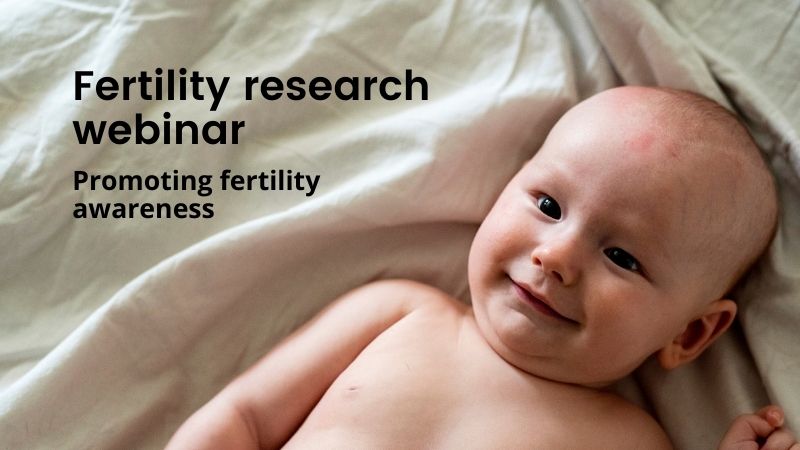 We warmly welcome you to the Fertility research webinar organized by the Itla Childrens Foundation and the Fertility Research Network (Synty) coordinated by the Family Federation of Finland (Väestöliitto).
Promoting fertility awareness
How is adequate knowledge on fertility ensured in Finland?

 

How can we support family planning in a sensitive manner?

Learn how fertility awareness has been successfully promoted within international contexts.

 
The event includes a panel discussion with four Finnish social and health care specialists.
Warmly welcome! Follow the webinar on YouTube
Webinar program 9.45-12.00 (UTC +2)

Opening words (Finnish & English)
Aino-Mari Tuuri, journalist

Welcome words
Hanna Sarkkinen, Minister of Social Affairs and Health
Fertility health promotion in action: Your fertility ten years on
Karin Hammarberg

, PhD, Senior Research fellow, Monarch University, Australia
The Reproductive Life Plan – what, when and for whom? Introduction of a fertility awareness tool from a Swedish context
Maria Ekstrand-Ragnar

, PhD, Assistant Professor, Uppsala University, Sweden
Fertility awareness interventions in Denmark
Lone Schmidt, Prof, University of Copenhagen, Denmark



Panel discussion (in Finnish)

Eeva-Johanna Eloranta, Member of Parliament




Elina Palola, Senior Ministerial Adviser, Ministry of Social Affairs and Health




Hanna Hänninen, special adviser,

Ministry of Social Affairsand Health


Reija Klemetti, Chief Researcher, Finnish Institute for Health and Welfare
Closing words