Human rights are everyone's rights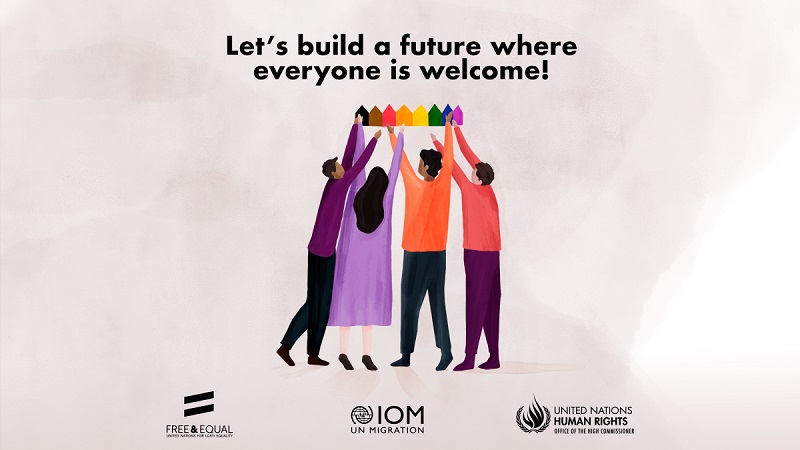 Joint statement by UN organizations in Finland on International Day Against Homophobia, Biphobia and Transphobia (IDAHOBIT) Today, on 17 May, the world commemorates the International Day Against Homophobia, Biphobia and Transphobia (IDAHOBIT).
It is a crime in more than a third of the world's countries to be in a same-sex relationship. Many countries force transgender people to undergo medical treatment or sterilization to get legal recognition of their gender identity. Intersex children often have to go through unnecessary surgery which can cause physical and psychological suffering. In many cases, lesbian, gay, bisexual, transgender and intersex people and people belonging to other sexual and gender minorities face multiple forms of discrimination in their daily lives, ranging from being discriminated against in the labor market due to their sexual or gender identity to being bullied and even violently attacked both offline and online.
COVID-19 and the lockdown measures and quarantines have been difficult for every one of us. However, people belonging to sexual and gender minorities (LGBTIQ+) may have faced additional challenges and heightened risk of physical and psychological violence due to increased isolation and limited access to safe social spaces.
No one should be afraid because of their sexual orientation or gender identity. We are committed to combatting all forms of discrimination, prejudice and violence against people representing all gender identities, sexual orientations and expressions of gender. Human rights belong to everyone.
Signing organizations in Finland
IOM Finland
UN WOMEN Finland
UN Global Pulse Finland
Väestöliitto