Väestöliitto´s 80th anniversary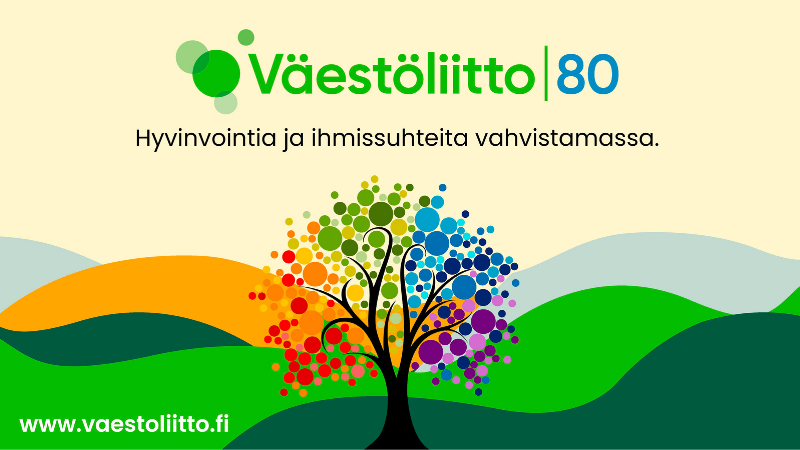 Väestöliitto was founded on 14th of February 1941, on Valentine´s Day in the Old Student House. This year we are celebrating our 80 years anniversary.
 We have always been an active part in building the Finnish welfare society and improving the connection between people. These matters are still in the focus of our activities. Our slogan for this year is "We aim to strengthen welfare and human relations".
In the centre of the celebrations are the young people, their well-being, and human relations. What are the factors that support these and how can we help maintain young people's trust in the future? What kind of future do they want to build?
In the beginning of the year we concentrate on the sexual rights of young people. Next, we discuss their role in sustainable demographic development. In the autumn, the focus is in the equal and inclusive opportunities for young people and after that we talk about what kind of care and upbringing is needed in order to help them find their way of living and well-being.
We will organise the main event of the year in the autumn. We hope that by then we can safely gather to discuss about dimensions of well-being and good future.
You are warmly welcome to celebrate this year together with us! You can take part in the discussions on our social media channels Facebook, Twitter, Instagram and LinkedIn. Also, don't forget to follow our activities on our website and blog.