Body-emotion education materials in three Sámi languages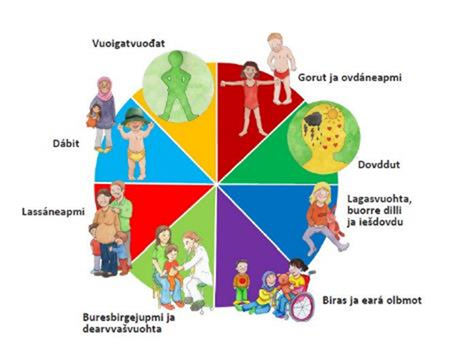 In the Body, Emotion and Safety project, we created material for body-emotion education in all three Sámi languages in cooperation with SámiSoster ry. The project has been funded by STEA and Duodecim.
What is Body-emotion Education Booklet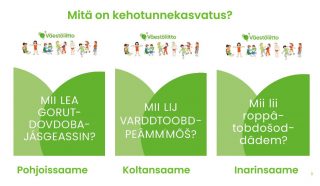 The plain language booklet describes the comprehensive content of body emotion education and helps you design a body-emotion education entity that is appropriate for your work. Body-emotion education must include eight topics to be systematic, comprehensive, age-appropriate, and in line with World Health Organization (WHO) recommendations.
What is body emotion education – Northern Sámi
What is body emotion education – Inari Sámi
What is body emotion education – Skolt Sámi
Tools to facilitate discussion of body-emotion education topics: 21 Cards & Teacher's Guide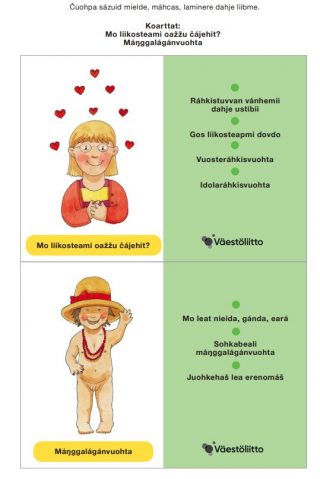 Body-emotion education cards are a new plain-language tool for educating children about body skills, i.e., safety skills and sexuality education. They allow one to start talking about different topics nice and easily.
There are 21 different cards. They are suitable for discussions with parents and children, practising and planning between early childhood education staff, pre and primary school teachers, nurses, and child welfare staff.
The teacher's guide has the same themes and pictures as the cards. The Guide provides more information on the topics, as well as written sentences to speak to reduce any feelings of shame or embarrassment. Cosy positive pictures and simple texts make the subject easy to approach. One can print, cut, glue and laminate the cards.
Body-emotion education cards in Northern Sámi, Inari Sámi, Skolt Sámi
Teacher's Guide in Northern Sámi, Inari Sámi, Skolt Sámi
The Sexual Development and Age-appropriate Body-emotion Education for ages 0-6y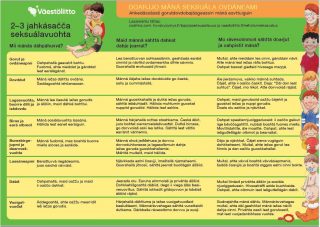 Print plain language information sheets about sexuality and age-appropriate information for children of a certain age. These information sheets are especially useful for parents.
They explain what happens in a child's sexual development, how a child can express their development and how an adult can support and protect their development.
You can print and fold the A4 sheet into a handy accordion. You can also print on the back the next age group.
Child sexuality 1-3yrs Northern Sámi
Child sexuality 4-6yrs Northern Sámi
The poster (A1): Support Child Development 0-6 years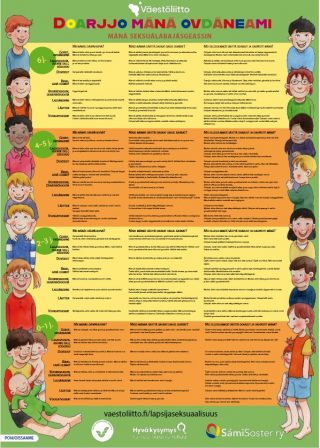 The poster shows the child's age-appropriate sexual development in stages. Age ranges from 0 to 6 years are presented in steps. You can familiarize yourself with the age group that is important to you.
You see what is happening in the development and what the child can ask or do. You get instructions on how an adult can support and protect a child of all ages.
The poster (A3 or A4): Safety skills and your body
Learn about four important childhood safety skills and teach them to children. At the same time, the child learns age-appropriate knowledge, skills, and a positive attitude towards the body. You can print a plain language poster for daycare, early childhood education, counselling, primary school, and homes.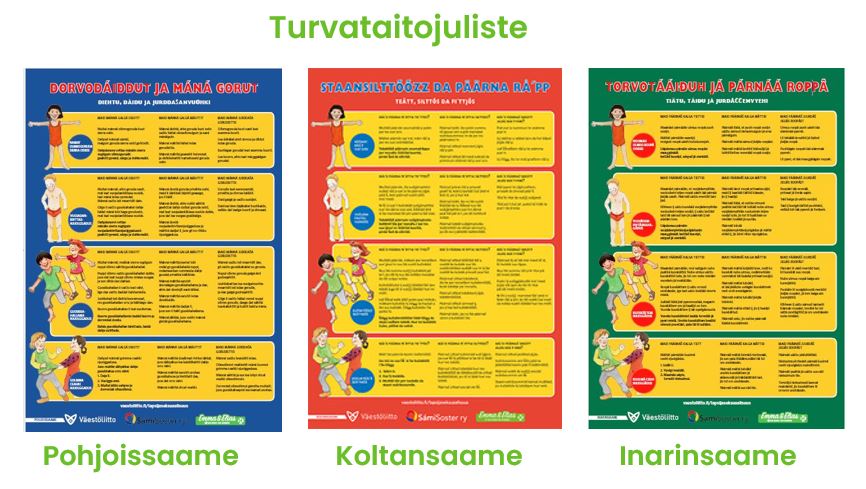 You can take a closer look and print posters in different languages: