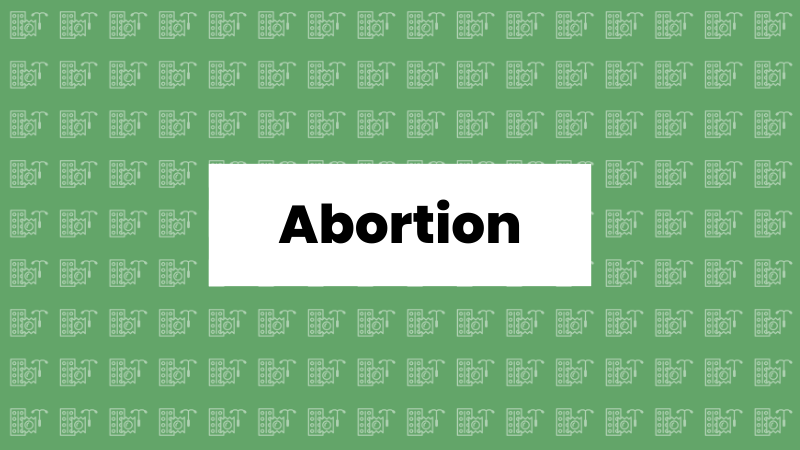 Around 73 million induced abortions take place worldwide each year. Six out of 10 (61%) of all unintended pregnancies, and 3 out of 10 (29%) of all pregnancies, end in induced abortion
Access to safe abortion services is a human right. Under international human rights law, everyone has a right to life, a right to health, and a right to be free from violence, discrimination, and torture or cruel, inhuman and degrading treatment. Human rights law clearly spells out that decisions about your body are yours alone – this is what is known as bodily autonomy. Forcing someone to carry on an unwanted pregnancy, or forcing them to seek out an unsafe abortion, is a violation of their human rights, including the rights to privacy and bodily autonomy.
Evidence shows that restricting access to abortions does not reduce the number of abortions that take place. In fact, restrictions are more likely to drive women and girls towards unsafe procedures. In countries where abortion is most restricted, only 1 in 4 abortions are safe, compared to nearly 9 in 10 in countries where the procedure is broadly legal.
When abortion is carried out using a method recommended by WHO, appropriate to the duration of the pregnancy and assisted by someone with the necessary information or skills, it is a simple and extremely safe procedure.
Tragically, however, only around half of all abortions take place under such conditions, with unsafe abortions causing around 39 000 deaths every year and resulting in millions more women hospitalized with complications. Most of these deaths are concentrated in lower-income countries – with over 60% in Africa and 30% in Asia – and among those living in the most vulnerable situations.
Unsafe abortions are defined by the World Health Organisation (WHO) as "a procedure for terminating an unintended pregnancy carried out either by persons lacking the necessary skills or in an environment that does not confirm to minimal medical standards, or both." According to the WHO:
Around 45% of all abortions are unsafe, of which 97% take place in lower-income countries.
Unsafe abortion is a leading – but preventable – cause of maternal deaths and morbidities. It can lead to physical and mental health complications and social and financial burdens for women, communities and health systems.
Lack of access to safe, timely, affordable and respectful abortion care is a critical public health and human rights issue.
Restrictive abortion laws cause distress and stigma, and risk constituting a violation of human rights of women and girls, including the right to privacy and the right to non-discrimination and equality, while also imposing financial burdens on women and girls. Regulations that force women to travel to attain legal care, or require mandatory counselling or waiting periods, lead to loss of income and other financial costs, and can make abortion inaccessible to women with low resources.
To act on growing preferences for smaller families and for better control over the timing of births, people need improved access to modern contraceptives and comprehensive sexuality education. Levels of unmet need for modern contraception are much higher among single, sexually active women than among in-union women because stigma continues to impede single women—especially adolescents—from getting contraceptive counselling and services.
Deciding when and how many children to have is a fundamental human right, the benefits of which reverberate at every level—each individual, their family and society as a whole.
Read more:
Guttmacher Lancet Institute: Unintended Pregnancy and Abortion Worldwide
WHO: Basic Information about the abortion