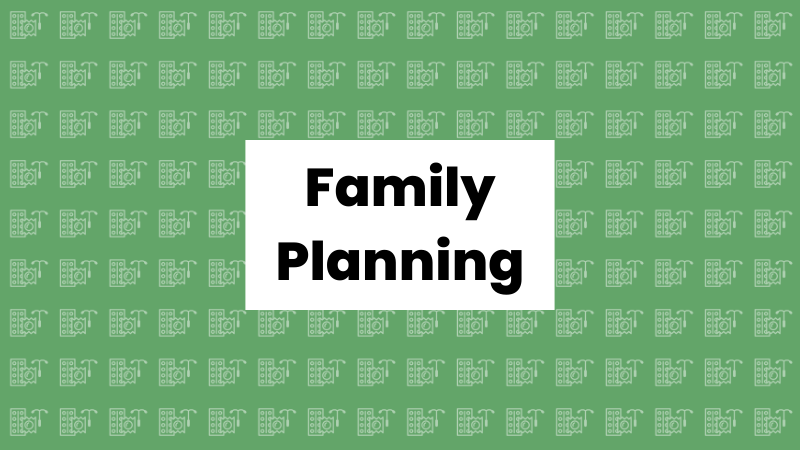 Family planning (FP) is an essential part of sexual and reproductive health and rights as it allows people to achieve their desired family size and determine the spacing of their pregnancies through the use of different contraception methods. Access to safe, voluntary family planning is a human right, and central to achieving gender equality and reducing poverty.
Access to Safe, Voluntary Family Planning is a Human Right
Everyone should have access to a wide variety of modern and safe contraceptive methods (hormonal contraception, IUDs, condoms, sterilization) that are suitable for them. This will effectively protect people from unintended pregnancies and STI's and safeguard their well-being and autonomy, thus enabling sexual pleasure. However, worldwide there are 257 million women who want to avoid pregnancy but are not using any modern contraceptive methods due to various reasons, such as lack of access to information or services, lack of support from their partners, or lack of financial means to pay for the services and methods.
Access to family planning decreases the number of abortions. However, in developing countries there are several family planning service gaps due to supply shortages, lack of health care professionals and ineffective health care systems, restrictive policies and cultural beliefs against family planning. Therefore, it is essential to strengthen health care systems by building health care workers' family planning counseling skills and tools to everyone, and especially to vulnerable groups (adolescents, unmarried, sexual and gender minorities, sex workers). It is also important to integrate family planning and SRHR in a broader sense to health care service delivery to increase access and decrease the stigma of seeking SRHR services.
Read More: UNFPA and Family Planning