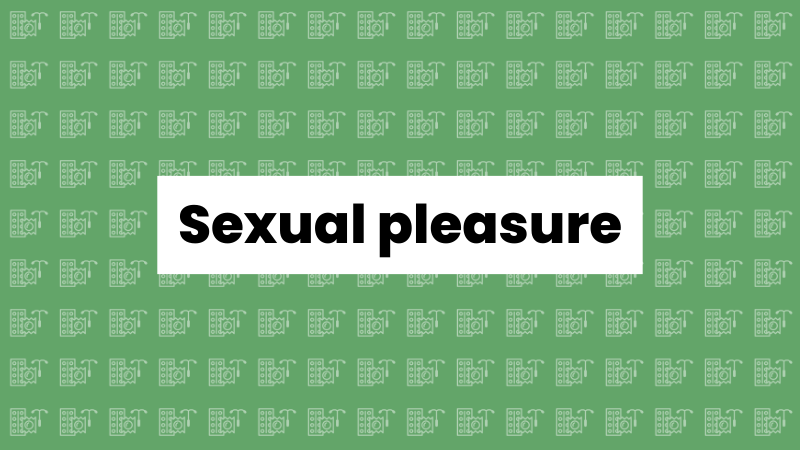 Talking About Sexual Pleasure is a Crucial Part of Sexual Education
Talking openly about sexual pleasure within sexuality education is much contested and is considered a taboo subject. However, talking about everyone's right to seek pleasurable and enjoyable sexual life and experiences will make sexuality education more relevant especially to adolescents, will strengthen sexual self-determination and autonomy, and will lead to more responsible and safer sexual experiences.
Majority of sexual acts are not performed with the goal or procreation, and therefore a need for acknowledging the importance of sexual pleasure throughout life cycle is needed.
Talking about sexual pleasure helps talking about SRHR in a more realistic and less clinical manner within sexuality education or SRH services.
There are clear links between the forms of sexual pleasure people seek and their contraceptive practices.
There is an urgent need to talk about the value of pleasure in itself. This will strengthen sexual self-determination and autonomy as people have more tools to reflect on their own desires and setting their personal boundaries by discovering and deciding what is pleasurable for them.
If sexual pleasure is omitted, one might strengthen rigid gender stereotypes and cultural beliefs that determine "correct" sexual behavior which in fact might leave people without tools to combat sexual violence. If sexuality education programs for young people focus merely on risks and negative outcomes of sexual activity and don't address pleasure or desire, they might not capture the attention of young people.